What abundance is available to you through the act of letting go?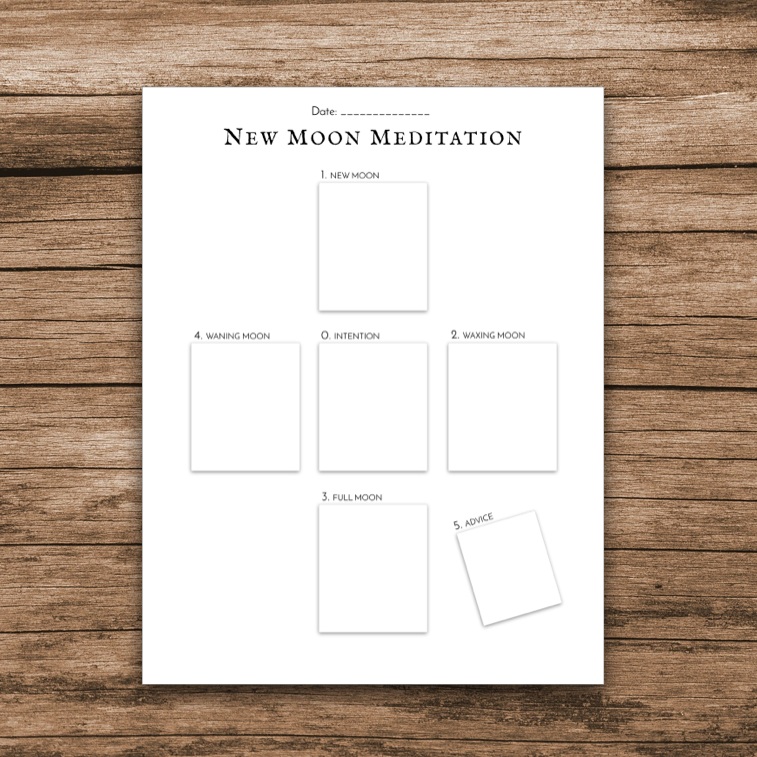 Pull a card for each phase of the moon. The center card is one you choose to represent the goals/wishes you set for this lunar cycle.
Use this spread to reveal your dreams, stay grounded in your quest, highlight what actions to take, and recommend boundaries.
Reflect on love you have. How can you spread more love? How you can receive love?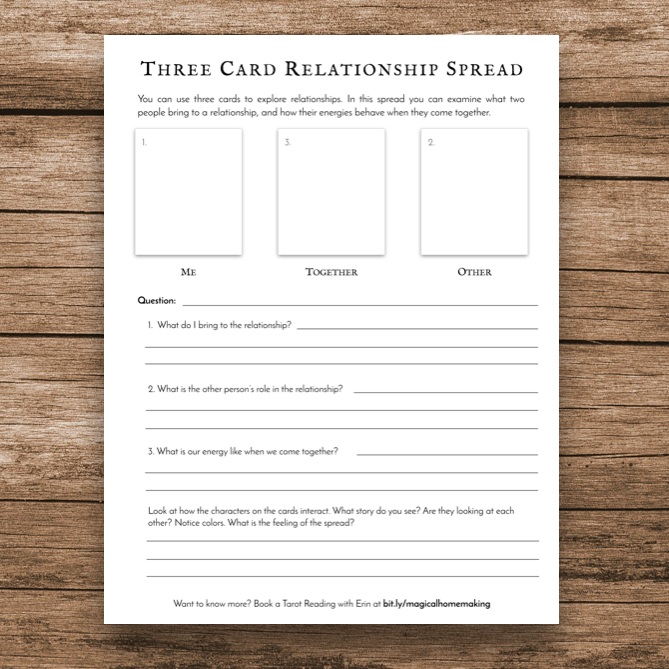 relationship:
3-Card spread
Use this spread to investigate the way two people come together in relationship.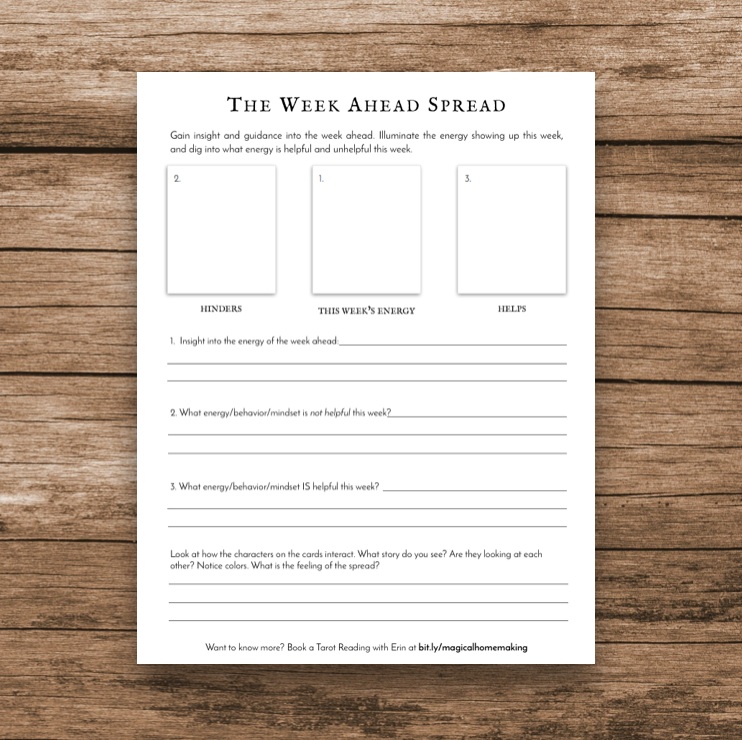 Gain insight into the energy showing up this week, and dig into what could be helpful and what would be unhelpful this week.
Check-in with the different parts of yourself to gain a clearer picture of your relationship to the current situation.
This three card Tarot spread will help you look at the evolution of a situation and gain perspective on the past, present, and future.
Keep track of your best habits and set goals. Keep track of the phases of the moon. Includes prompts for monthly goal setting. Learn more from this article on the blog.
manifesting the next best life
Reflection, Ideation, and Intention Worksheets for the MAGICAL MANIFESTATION METHOD. Learn how to use this system to connect with your desires, set clear intentions, and stay focused on your goals.
A daily reflection on how you feel about the intentions you have set using the Magical Manifestation Method. Rate how you are doing from 1-10. At the end of the week, average your score and reflect on insights gained and possible actions moving forward.
Connect with your home, and cleanse it of any dark energy. Bless it with love and light.
New Moon Wishes & reflections
Set intentions for the upcoming lunar cycle. Use the reflection sheet (three options for note-taking) to record your thoughts on how your intention is flowing. Learn more from this article on the blog.
WRITE, BURN, AND RISE RITUAL
Release negative energy that holds you back from stepping into your next best life. This is a great ritual to perform at the FULL MOON.
Winter Solstice Worksheet
Take notes on plants, altar objects, colors, deities, activities, stones, and more. There is room for you to record extra thoughts on the season and your personal rituals, meaning, and stories.